PRIVACY SCREENS
TREES and PLANTS that can
be used to create a privacy screen


You can use the plants from this list to create a privacy screen or....
First put in some bigger plants and trees, THEN, use the plants from this list
as filler to take up the spaces in between.




Please call me
at the number below
to place an order
*** BOUGANVILLA -
A lovely vine that can actually be trained into becoming a tree.
These are cold hardy down to 27 degrees, others have reported it tolerating even lower temps.
*** Bougenvilla ~ These must go NOW! ***

Carolina Cherry Laurel Trees
Variety: The Bright 'N Tight cherry laurel tree
Will grow to 25 feet in height, but can also be pruned into a compact shrub.
*** ITALIAN CYPRESS -
These are currently 6-7 feet tall. They create a nice column of green and
can grow to be EMENSE over time. These are cold hardy down to 10 degrees!
*** Ficus Trees ~ These must go NOW! ***

*** BAMBOO ***
Many beautiful and exotic varieties
that WON'T take over your yard!
*** OLIANDER - A beautiful shrub/bush for creating privacy and preventing passage.
These are hardy! They can take extreme heat and cold!
Are you tired of your neighbors looking into your yard?
Oliander will solve that problem and look beautiful at the same time!
Vines:
* Honeysuckle
* Wisteria Vine
* Purple Trumpet Vine
* White Bower Vine
* Star Jasmine
* Vinca Major - Prefers partial shade
* Vinca Minor - Prefers partial shade
* Grape Vines
* Passion Fruit
Golden Arborvitae
Cold hardy, Full sun to part shade


Schefflera - Very tropical looking bush / tree.




Podocarpus - Podocarpus macrophylla
Can be kept as a shrub or allowed to grow into a tree

*** PASSION FRUIT - Mmmmm good!
This plant is a clinging vine that will cover fences and climb trees. Besides being
beautiful, it produces a delicious tropical fruit! Passion fruit likes full sun along the coast,
but inland full sun should be avoided. The optimal growing temperatures are 68 to 82 degrees.

*** PAMPAS GRASS - These can grow to be 5 or 6 feet tall and just a wide.
These have a nice tropical look about them and can create a nice privacy screen.

Ginger plants can create a beautiful hedge.

Hibiscus plants

*** BRONZE and GREEN FLAX - Another spiky plant -
Great for moving the eye upward or as accent.
These can grow to be about 5 feet tall and just as wide.

*** GIANT BIRDS OF PARADISE - Also know as the white bird of paradise.
Larger leaves than the regular bird of paradise, produces a white flower and will
eventually be much taller. These can grow to 20 feet tall and are a nice alternative
to banana trees which can't handle wind and too much direct sunlight. Makes a nice
indoor plant as well. I have a 15 gallon giant bird on my staircase. It's at least 10 feet
tall and magnificent!

*** BIRDS OF PARADISE -
These will only reach about 5 feet in height but used in conjunction with some
of the other plants in this list you'll be able to create a pleasing privacy screen.

*** MEDITERRANEAN FAN PALMS -
A very cold hardy palm. Also very drought tolerant!



*** BLUE MEDITERRANEAN FAN PALMS -
Just like above - but the leaves are a bubblegum blue-green color.
A nice contrast to your other green plants. VERY slow growing.
Please call me
at the number below
to place an order
Birds For Sale:


Peacocks - Indian Blues - 4 females available - $50 each, 1 male - $75


Parrots - Harlequin Macaws - 2 females - Breeding age -
Brightly colored - Very LARGE - Highly prized hybrids - $750 each
- Military Macaw - 1 male - Breeding age - $750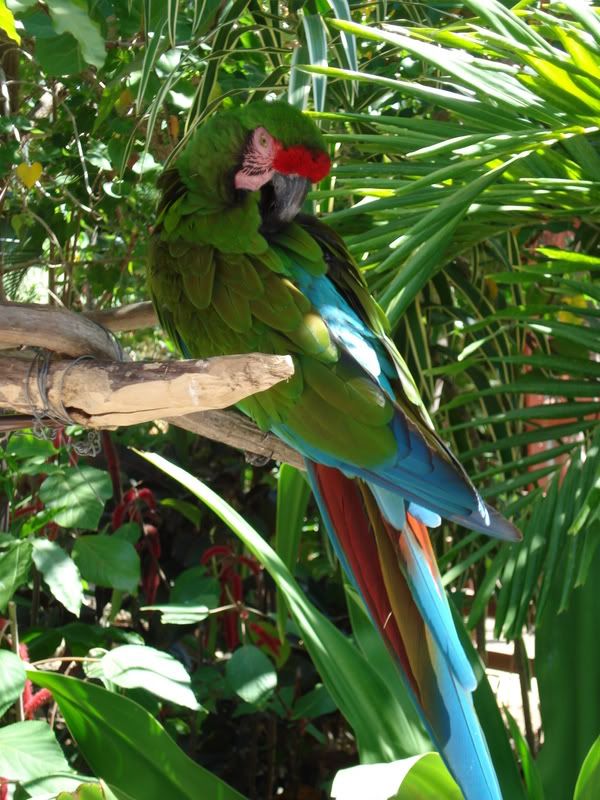 Privacy Screens - Bamboo - Plants - Trees - Palms - Palm trees - IE, Inland Empire, High Desert, Victorville, Hesperia, Apple Valley, Barstow, nurseries, exotic plants, exotic trees, bamboo, nursery, Privacy Screens - Bamboo - Plants - Trees - Palms - Palm trees - IE, Inland Empire, High Desert, Victorville, Hesperia, Apple Valley, Barstow, nurseries, exotic plants, exotic trees, bamboo, nursery, Privacy Screens - Bamboo - Plants - Trees - Palms - Palm trees - IE, Inland Empire, High Desert, Victorville, Hesperia, Apple Valley, Barstow, nurseries, exotic plants, exotic trees, bamboo, nursery, Privacy Screens - Bamboo - Plants - Trees - Palms - Palm trees - IE, Inland Empire, High Desert, Victorville, Hesperia, Apple Valley, Barstow, nurseries, exotic plants, exotic trees, bamboo, nursery, Privacy Screens - Bamboo - Plants - Trees - Palms - Palm trees - IE, Inland Empire, High Desert, Victorville, Hesperia, Apple Valley, Barstow, nurseries, exotic plants, exotic trees, bamboo, nursery, Privacy Screens - Bamboo - Plants - Trees - Palms - Palm trees - IE, Inland Empire, High Desert, Victorville, Hesperia, Apple Valley, Barstow, nurseries, exotic plants, exotic trees, bamboo, nursery, Privacy Screens - Bamboo - Plants - Trees - Palms - Palm trees - IE, Inland Empire, High Desert, Victorville, Hesperia, Apple Valley, Barstow, nurseries, exotic plants, exotic trees, bamboo, nursery, Privacy Screens - Bamboo - Plants - Trees - Palms - Palm trees - IE, Inland Empire, High Desert, Victorville, Hesperia, Apple Valley, Barstow, nurseries, exotic plants, exotic trees, bamboo, nursery, Privacy Screens - Bamboo - Plants - Trees - Palms - Palm trees - IE, Inland Empire, High Desert, Victorville, Hesperia, Apple Valley, Barstow, nurseries, exotic plants, exotic trees, bamboo, nursery, Privacy Screens - Bamboo - Plants - Trees - Palms - Palm trees - IE, Inland Empire, High Desert, Victorville, Hesperia, Apple Valley, Barstow, nurseries, exotic plants, exotic trees, bamboo, nursery, Privacy Screens - Bamboo - Plants - Trees - Palms - Palm trees - IE, Inland Empire, High Desert, Victorville, Hesperia, Apple Valley, Barstow, nurseries, exotic plants, exotic trees, bamboo, nursery,
http://www.audioparadiseentertainment.com/palms/plants_ie.htm
http://www.audioparadiseentertainment.com/palms/plants_la.htm
http://www.audioparadiseentertainment.com/palms/plants_lv.htm
http://www.audioparadiseentertainment.com/palms/plants_oc.htm
http://www.audioparadiseentertainment.com/palms/plants_sd.htm
http://www.audioparadiseentertainment.com/palms/plants_ps.htm
http://www.audioparadiseentertainment.com/palms/plants_sb.htm
http://www.audioparadiseentertainment.com/palms/plants_v.htm