Congratulations on your engagement!

Now you're planning your wedding ~ How exciting!




You're going to need entertainment for your reception and perhaps
music, amplification, planning and structure for your ceremony.




Perhaps instead, you're planning a corporate event,
birthday party for a loved one or an anniversary party for your parents.
Selecting the right entertainer can be a little tricky,
especially if you've never done it before.



What you don't know can hurt you.




I'm a Mobile Disc Jockey / Emcee / Host / Entertainer ~
with more than 17 years of valuable full-time, professional experience.

Please do me a favor.

For a moment, imagine that your event is a luxury cruise ship.




It's beautiful, elegant, fun and luxurious.
Everyone who comes aboard is expecting to have a wonderful experience.
This gorgeous, expensive luxury liner can only to be sailed
by an experienced ships captain.
Who else would know how to man the controls?
Someone needs to navigate.
Someone needs to control how fast the ship travels and in which direction.
Only someone with years of valuable experience is going
to know how to steer around the icebergs and there are many.
Putting someone at the controls
who lacks the necessary experience,
is a recipe for disaster.



"Great Events Don't Happen By Accident"






You're only going to get ONE CHANCE to do this right.
Beginner DJs, while being very affordable,
won't have a clue what to do.

Just as you wouldn't serve your guests
toaster pastries and canned lunch meat for dinner,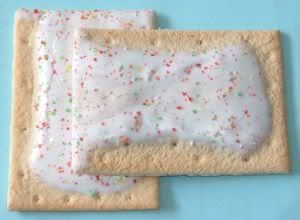 it's important that you hire PROFESSIONAL entertainment
for your event if you want it to be a success.
If this doesn't make sense to you now,
it will ~ AFTER your event.


















































































































































































































































































































































































































































OC, Orange County, Villa Park, Irvine, Newport Beach, Santa Ana, Tustin, Corona Del Mar, Costa Mesa, Huntington Beach, Laguna Beach, Seal Beach, Newport Coast, Laguna Niguel, Anaheim Hills, Foothill Ranch, Trabuco Canyon, Coto De Caza, Dove Canyon, Silverado Canyon, Lake Forest, Laguna Hills, Dana Point, Garden Grove, Westminster, Laguna Woods, Yorba Linda, Stanton, Monarch Beach, San Juan Capistrano, Portola Hills, Balboa Beach, Rancho Santa Margarita, Belmont Shore, San Juan Capistrano, Fullerton, La Habra, Brea, Placentia, Orange, Ladera Ranch, San Clemente, Dana Point, Rancho Cordova, Fountain Valley, Mission Viejo, Aliso Viejo, Talega, Buena Park, Anaheim, La Palma, Cypress, Los Alamitos, Hermosa Beach, OC, Orange County, Villa Park, Irvine, Newport Beach, Santa Ana, Tustin, Corona Del Mar, Costa Mesa, Huntington Beach, Laguna Beach, Seal Beach, Newport Coast, Laguna Niguel, Anaheim Hills, Foothill Ranch, Trabuco Canyon, Coto De Caza, Dove Canyon, Silverado Canyon, Lake Forest, Laguna Hills, Dana Point, Garden Grove, Westminster, Laguna Woods, Yorba Linda, Stanton, Monarch Beach, San Juan Capistrano, Portola Hills, Balboa Beach, Rancho Santa Margarita, Belmont Shore, San Juan Capistrano, Fullerton, La Habra, Brea, Placentia, Orange, Ladera Ranch, San Clemente, Dana Point, Rancho Cordova, Fountain Valley, Mission Viejo, Aliso Viejo, Talega, Buena Park, Anaheim, La Palma, Cypress, Los Alamitos, Hermosa Beach, OC, Orange County, Villa Park, Irvine, Newport Beach, Santa Ana, Tustin, Corona Del Mar, Costa Mesa, Huntington Beach, Laguna Beach, Seal Beach, Newport Coast, Laguna Niguel, Anaheim Hills, Foothill Ranch, Trabuco Canyon, Coto De Caza, Dove Canyon, Silverado Canyon, Lake Forest, Laguna Hills, Dana Point, Garden Grove, Westminster, Laguna Woods, Yorba Linda, Stanton, Monarch Beach, San Juan Capistrano, Portola Hills, Balboa Beach, Rancho Santa Margarita, Belmont Shore, San Juan Capistrano, Fullerton, La Habra, Brea, Placentia, Orange, Ladera Ranch, San Clemente, Dana Point, Rancho Cordova, Fountain Valley, Mission Viejo, Aliso Viejo, Talega, Buena Park, Anaheim, La Palma, Cypress, Los Alamitos, Hermosa Beach, OC, Orange County, Villa Park, Irvine, Newport Beach, Santa Ana, Tustin, Corona Del Mar, Costa Mesa, Huntington Beach, Laguna Beach, Seal Beach, Newport Coast, Laguna Niguel, Anaheim Hills, Foothill Ranch, Trabuco Canyon, Coto De Caza, Dove Canyon, Silverado Canyon, Lake Forest, Laguna Hills, Dana Point, Garden Grove, Westminster, Laguna Woods, Yorba Linda, Stanton, Monarch Beach, San Juan Capistrano, Portola Hills, Balboa Beach, Rancho Santa Margarita, Belmont Shore, San Juan Capistrano, Fullerton, La Habra, Brea, Placentia, Orange, Ladera Ranch, San Clemente, Dana Point, Rancho Cordova, Fountain Valley, Mission Viejo, Aliso Viejo, Talega, Buena Park, Anaheim, La Palma, Cypress, Los Alamitos, Hermosa Beach, OC, Orange County, Villa Park, Irvine, Newport Beach, Santa Ana, Tustin, Corona Del Mar, Costa Mesa, Huntington Beach, Laguna Beach, Seal Beach, Newport Coast, Laguna Niguel, Anaheim Hills, Foothill Ranch, Trabuco Canyon, Coto De Caza, Dove Canyon, Silverado Canyon, Lake Forest, Laguna Hills, Dana Point, Garden Grove, Westminster, Laguna Woods, Yorba Linda, Stanton, Monarch Beach, San Juan Capistrano, Portola Hills, Balboa Beach, Rancho Santa Margarita, Belmont Shore, San Juan Capistrano, Fullerton, La Habra, Brea, Placentia, Orange, Ladera Ranch, San Clemente, Dana Point, Rancho Cordova, Fountain Valley, Mission Viejo, Aliso Viejo, Talega, Buena Park, Anaheim, La Palma, Cypress, Los Alamitos, Hermosa Beach, OC, Orange County, Villa Park, Irvine, Newport Beach, Santa Ana, Tustin, Corona Del Mar, Costa Mesa, Huntington Beach, Laguna Beach, Seal Beach, Newport Coast, Laguna Niguel, Anaheim Hills, Foothill Ranch, Trabuco Canyon, Coto De Caza, Dove Canyon, Silverado Canyon, Lake Forest, Laguna Hills, Dana Point, Garden Grove, Westminster, Laguna Woods, Yorba Linda, Stanton, Monarch Beach, San Juan Capistrano, Portola Hills, Balboa Beach, Rancho Santa Margarita, Belmont Shore, San Juan Capistrano, Fullerton, La Habra, Brea, Placentia, Orange, Ladera Ranch, San Clemente, Dana Point, Rancho Cordova, Fountain Valley, Mission Viejo, Aliso Viejo, Talega, Buena Park, Anaheim, La Palma, Cypress, Los Alamitos, Hermosa Beach, OC, Orange County, Villa Park, Irvine, Newport Beach, Santa Ana, Tustin, Corona Del Mar, Costa Mesa, Huntington Beach, Laguna Beach, Seal Beach, Newport Coast, Laguna Niguel, Anaheim Hills, Foothill Ranch, Trabuco Canyon, Coto De Caza, Dove Canyon, Silverado Canyon, Lake Forest, Laguna Hills, Dana Point, Garden Grove, Westminster, Laguna Woods, Yorba Linda, Stanton, Monarch Beach, San Juan Capistrano, Portola Hills, Balboa Beach, Rancho Santa Margarita, Belmont Shore, San Juan Capistrano, Fullerton, La Habra, Brea, Placentia, Orange, Ladera Ranch, San Clemente, Dana Point, Rancho Cordova, Fountain Valley, Mission Viejo, Aliso Viejo, Talega, Buena Park, Anaheim, La Palma, Cypress, Los Alamitos, Hermosa Beach, OC, Orange County, Villa Park, Irvine, Newport Beach, Santa Ana, Tustin, Corona Del Mar, Costa Mesa, Huntington Beach, Laguna Beach, Seal Beach, Newport Coast, Laguna Niguel, Anaheim Hills, Foothill Ranch, Trabuco Canyon, Coto De Caza, Dove Canyon, Silverado Canyon, Lake Forest, Laguna Hills, Dana Point, Garden Grove, Westminster, Laguna Woods, Yorba Linda, Stanton, Monarch Beach, San Juan Capistrano, Portola Hills, Balboa Beach, Rancho Santa Margarita, Belmont Shore, San Juan Capistrano, Fullerton, La Habra, Brea, Placentia, Orange, Ladera Ranch, San Clemente, Dana Point, Rancho Cordova, Fountain Valley, Mission Viejo, Aliso Viejo, Talega, Buena Park, Anaheim, La Palma, Cypress, Los Alamitos, Hermosa Beach, OC, Orange County, Villa Park, Irvine, Newport Beach, Santa Ana, Tustin, Corona Del Mar, Costa Mesa, Huntington Beach, Laguna Beach, Seal Beach, Newport Coast, Laguna Niguel, Anaheim Hills, Foothill Ranch, Trabuco Canyon, Coto De Caza, Dove Canyon, Silverado Canyon, Lake Forest, Laguna Hills, Dana Point, Garden Grove, Westminster, Laguna Woods, Yorba Linda, Stanton, Monarch Beach, San Juan Capistrano, Portola Hills, Balboa Beach, Rancho Santa Margarita, Belmont Shore, San Juan Capistrano, Fullerton, La Habra, Brea, Placentia, Orange, Ladera Ranch, San Clemente, Dana Point, Rancho Cordova, Fountain Valley, Mission Viejo, Aliso Viejo, Talega, Buena Park, Anaheim, La Palma, Cypress, Los Alamitos, Hermosa Beach, OC, Orange County, Villa Park, Irvine, Newport Beach, Santa Ana, Tustin, Corona Del Mar, Costa Mesa, Huntington Beach, Laguna Beach, Seal Beach, Newport Coast, Laguna Niguel, Anaheim Hills, Foothill Ranch, Trabuco Canyon, Coto De Caza, Dove Canyon, Silverado Canyon, Lake Forest, Laguna Hills, Dana Point, Garden Grove, Westminster, Laguna Woods, Yorba Linda, Stanton, Monarch Beach, San Juan Capistrano, Portola Hills, Balboa Beach, Rancho Santa Margarita, Belmont Shore, San Juan Capistrano, Fullerton, La Habra, Brea, Placentia, Orange, Ladera Ranch, San Clemente, Dana Point, Rancho Cordova, Fountain Valley, Mission Viejo, Aliso Viejo, Talega, Buena Park, Anaheim, La Palma, Cypress, Los Alamitos, Hermosa Beach, OC, Orange County, Villa Park, Irvine, Newport Beach, Santa Ana, Tustin, Corona Del Mar, Costa Mesa, Huntington Beach, Laguna Beach, Seal Beach, Newport Coast, Laguna Niguel, Anaheim Hills, Foothill Ranch, Trabuco Canyon, Coto De Caza, Dove Canyon, Silverado Canyon, Lake Forest, Laguna Hills, Dana Point, Garden Grove, Westminster, Laguna Woods, Yorba Linda, Stanton, Monarch Beach, San Juan Capistrano, Portola Hills, Balboa Beach, Rancho Santa Margarita, Belmont Shore, San Juan Capistrano, Fullerton, La Habra, Brea, Placentia, Orange, Ladera Ranch, San Clemente, Dana Point, Rancho Cordova, Fountain Valley, Mission Viejo, Aliso Viejo, Talega, Buena Park, Anaheim, La Palma, Cypress, Los Alamitos, Hermosa Beach, OC, Orange County, Villa Park, Irvine, Newport Beach, Santa Ana, Tustin, Corona Del Mar, Costa Mesa, Huntington Beach, Laguna Beach, Seal Beach, Newport Coast, Laguna Niguel, Anaheim Hills, Foothill Ranch, Trabuco Canyon, Coto De Caza, Dove Canyon, Silverado Canyon, Lake Forest, Laguna Hills, Dana Point, Garden Grove, Westminster, Laguna Woods, Yorba Linda, Stanton, Monarch Beach, San Juan Capistrano, Portola Hills, Balboa Beach, Rancho Santa Margarita, Belmont Shore, San Juan Capistrano, Fullerton, La Habra, Brea, Placentia, Orange, Ladera Ranch, San Clemente, Dana Point, Rancho Cordova, Fountain Valley, Mission Viejo, Aliso Viejo, Talega, Buena Park, Anaheim, La Palma, Cypress, Los Alamitos, Hermosa Beach, OC, Orange County, Villa Park, Irvine, Newport Beach, Santa Ana, Tustin, Corona Del Mar, Costa Mesa, Huntington Beach, Laguna Beach, Seal Beach, Newport Coast, Laguna Niguel, Anaheim Hills, Foothill Ranch, Trabuco Canyon, Coto De Caza, Dove Canyon, Silverado Canyon, Lake Forest, Laguna Hills, Dana Point, Garden Grove, Westminster, Laguna Woods, Yorba Linda, Stanton, Monarch Beach, San Juan Capistrano, Portola Hills, Balboa Beach, Rancho Santa Margarita, Belmont Shore, San Juan Capistrano, Fullerton, La Habra, Brea, Placentia, Orange, Ladera Ranch, San Clemente, Dana Point, Rancho Cordova, Fountain Valley, Mission Viejo, Aliso Viejo, Talega, Buena Park, Anaheim, La Palma, Cypress, Los Alamitos, Hermosa Beach, OC, Orange County, Villa Park, Irvine, Newport Beach, Santa Ana, Tustin, Corona Del Mar, Costa Mesa, Huntington Beach, Laguna Beach, Seal Beach, Newport Coast, Laguna Niguel, Anaheim Hills, Foothill Ranch, Trabuco Canyon, Coto De Caza, Dove Canyon, Silverado Canyon, Lake Forest, Laguna Hills, Dana Point, Garden Grove, Westminster, Laguna Woods, Yorba Linda, Stanton, Monarch Beach, San Juan Capistrano, Portola Hills, Balboa Beach, Rancho Santa Margarita, Belmont Shore, San Juan Capistrano, Fullerton, La Habra, Brea, Placentia, Orange, Ladera Ranch, San Clemente, Dana Point, Rancho Cordova, Fountain Valley, Mission Viejo, Aliso Viejo, Talega, Buena Park, Anaheim, La Palma, Cypress, Los Alamitos, Hermosa Beach, OC, Orange County, Villa Park, Irvine, Newport Beach, Santa Ana, Tustin, Corona Del Mar, Costa Mesa, Huntington Beach, Laguna Beach, Seal Beach, Newport Coast, Laguna Niguel, Anaheim Hills, Foothill Ranch, Trabuco Canyon, Coto De Caza, Dove Canyon, Silverado Canyon, Lake Forest, Laguna Hills, Dana Point, Garden Grove, Westminster, Laguna Woods, Yorba Linda, Stanton, Monarch Beach, San Juan Capistrano, Portola Hills, Balboa Beach, Rancho Santa Margarita, Belmont Shore, San Juan Capistrano, Fullerton, La Habra, Brea, Placentia, Orange, Ladera Ranch, San Clemente, Dana Point, Rancho Cordova, Fountain Valley, Mission Viejo, Aliso Viejo, Talega, Buena Park, Anaheim, La Palma, Cypress, Los Alamitos, Hermosa Beach, OC, Orange County, Villa Park, Irvine, Newport Beach, Santa Ana, Tustin, Corona Del Mar, Costa Mesa, Huntington Beach, Laguna Beach, Seal Beach, Newport Coast, Laguna Niguel, Anaheim Hills, Foothill Ranch, Trabuco Canyon, Coto De Caza, Dove Canyon, Silverado Canyon, Lake Forest, Laguna Hills, Dana Point, Garden Grove, Westminster, Laguna Woods, Yorba Linda, Stanton, Monarch Beach, San Juan Capistrano, Portola Hills, Balboa Beach, Rancho Santa Margarita, Belmont Shore, San Juan Capistrano, Fullerton, La Habra, Brea, Placentia, Orange, Ladera Ranch, San Clemente, Dana Point, Rancho Cordova, Fountain Valley, Mission Viejo, Aliso Viejo, Talega, Buena Park, Anaheim, La Palma, Cypress, Los Alamitos, Hermosa Beach, OC, Orange County, Villa Park, Irvine, Newport Beach, Santa Ana, Tustin, Corona Del Mar, Costa Mesa, Huntington Beach, Laguna Beach, Seal Beach, Newport Coast, Laguna Niguel, Anaheim Hills, Foothill Ranch, Trabuco Canyon, Coto De Caza, Dove Canyon, Silverado Canyon, Lake Forest, Laguna Hills, Dana Point, Garden Grove, Westminster, Laguna Woods, Yorba Linda, Stanton, Monarch Beach, San Juan Capistrano, Portola Hills, Balboa Beach, Rancho Santa Margarita, Belmont Shore, San Juan Capistrano, Fullerton, La Habra, Brea, Placentia, Orange, Ladera Ranch, San Clemente, Dana Point, Rancho Cordova, Fountain Valley, Mission Viejo, Aliso Viejo, Talega, Buena Park, Anaheim, La Palma, Cypress, Los Alamitos, Hermosa Beach, OC, Orange County, Villa Park, Irvine, Newport Beach, Santa Ana, Tustin, Corona Del Mar, Costa Mesa, Huntington Beach, Laguna Beach, Seal Beach, Newport Coast, Laguna Niguel, Anaheim Hills, Foothill Ranch, Trabuco Canyon, Coto De Caza, Dove Canyon, Silverado Canyon, Lake Forest, Laguna Hills, Dana Point, Garden Grove, Westminster, Laguna Woods, Yorba Linda, Stanton, Monarch Beach, San Juan Capistrano, Portola Hills, Balboa Beach, Rancho Santa Margarita, Belmont Shore, San Juan Capistrano, Fullerton, La Habra, Brea, Placentia, Orange, Ladera Ranch, San Clemente, Dana Point, Rancho Cordova, Fountain Valley, Mission Viejo, Aliso Viejo, Talega, Buena Park, Anaheim, La Palma, Cypress, Los Alamitos, Hermosa Beach, OC, Orange County, Villa Park, Irvine, Newport Beach, Santa Ana, Tustin, Corona Del Mar, Costa Mesa, Huntington Beach, Laguna Beach, Seal Beach, Newport Coast, Laguna Niguel, Anaheim Hills, Foothill Ranch, Trabuco Canyon, Coto De Caza, Dove Canyon, Silverado Canyon, Lake Forest, Laguna Hills, Dana Point, Garden Grove, Westminster, Laguna Woods, Yorba Linda, Stanton, Monarch Beach, San Juan Capistrano, Portola Hills, Balboa Beach, Rancho Santa Margarita, Belmont Shore, San Juan Capistrano, Fullerton, La Habra, Brea, Placentia, Orange, Ladera Ranch, San Clemente, Dana Point, Rancho Cordova, Fountain Valley, Mission Viejo, Aliso Viejo, Talega, Buena Park, Anaheim, La Palma, Cypress, Los Alamitos, Hermosa Beach, OC, Orange County, Villa Park, Irvine, Newport Beach, Santa Ana, Tustin, Corona Del Mar, Costa Mesa, Huntington Beach, Laguna Beach, Seal Beach, Newport Coast, Laguna Niguel, Anaheim Hills, Foothill Ranch, Trabuco Canyon, Coto De Caza, Dove Canyon, Silverado Canyon, Lake Forest, Laguna Hills, Dana Point, Garden Grove, Westminster, Laguna Woods, Yorba Linda, Stanton, Monarch Beach, San Juan Capistrano, Portola Hills, Balboa Beach, Rancho Santa Margarita, Belmont Shore, San Juan Capistrano, Fullerton, La Habra, Brea, Placentia, Orange, Ladera Ranch, San Clemente, Dana Point, Rancho Cordova, Fountain Valley, Mission Viejo, Aliso Viejo, Talega, Buena Park, Anaheim, La Palma, Cypress, Los Alamitos, Hermosa Beach, OC, Orange County, Villa Park, Irvine, Newport Beach, Santa Ana, Tustin, Corona Del Mar, Costa Mesa, Huntington Beach, Laguna Beach, Seal Beach, Newport Coast, Laguna Niguel, Anaheim Hills, Foothill Ranch, Trabuco Canyon, Coto De Caza, Dove Canyon, Silverado Canyon, Lake Forest, Laguna Hills, Dana Point, Garden Grove, Westminster, Laguna Woods, Yorba Linda, Stanton, Monarch Beach, San Juan Capistrano, Portola Hills, Balboa Beach, Rancho Santa Margarita, Belmont Shore, San Juan Capistrano, Fullerton, La Habra, Brea, Placentia, Orange, Ladera Ranch, San Clemente, Dana Point, Rancho Cordova, Fountain Valley, Mission Viejo, Aliso Viejo, Talega, Buena Park, Anaheim, La Palma, Cypress, Los Alamitos, Hermosa Beach, OC, Orange County, Villa Park, Irvine, Newport Beach, Santa Ana, Tustin, Corona Del Mar, Costa Mesa, Huntington Beach, Laguna Beach, Seal Beach, Newport Coast, Laguna Niguel, Anaheim Hills, Foothill Ranch, Trabuco Canyon, Coto De Caza, Dove Canyon, Silverado Canyon, Lake Forest, Laguna Hills, Dana Point, Garden Grove, Westminster, Laguna Woods, Yorba Linda, Stanton, Monarch Beach, San Juan Capistrano, Portola Hills, Balboa Beach, Rancho Santa Margarita, Belmont Shore, San Juan Capistrano, Fullerton, La Habra, Brea, Placentia, Orange, Ladera Ranch, San Clemente, Dana Point, Rancho Cordova, Fountain Valley, Mission Viejo, Aliso Viejo, Talega, Buena Park, Anaheim, La Palma, Cypress, Los Alamitos, Hermosa Beach, OC, Orange County, Villa Park, Irvine, Newport Beach, Santa Ana, Tustin, Corona Del Mar, Costa Mesa, Huntington Beach, Laguna Beach, Seal Beach, Newport Coast, Laguna Niguel, Anaheim Hills, Foothill Ranch, Trabuco Canyon, Coto De Caza, Dove Canyon, Silverado Canyon, Lake Forest, Laguna Hills, Dana Point, Garden Grove, Westminster, Laguna Woods, Yorba Linda, Stanton, Monarch Beach, San Juan Capistrano, Portola Hills, Balboa Beach, Rancho Santa Margarita, Belmont Shore, San Juan Capistrano, Fullerton, La Habra, Brea, Placentia, Orange, Ladera Ranch, San Clemente, Dana Point, Rancho Cordova, Fountain Valley, Mission Viejo, Aliso Viejo, Talega, Buena Park, Anaheim, La Palma, Cypress, Los Alamitos, Hermosa Beach, OC, Orange County, Villa Park, Irvine, Newport Beach, Santa Ana, Tustin, Corona Del Mar, Costa Mesa, Huntington Beach, Laguna Beach, Seal Beach, Newport Coast, Laguna Niguel, Anaheim Hills, Foothill Ranch, Trabuco Canyon, Coto De Caza, Dove Canyon, Silverado Canyon, Lake Forest, Laguna Hills, Dana Point, Garden Grove, Westminster, Laguna Woods, Yorba Linda, Stanton, Monarch Beach, San Juan Capistrano, Portola Hills, Balboa Beach, Rancho Santa Margarita, Belmont Shore, San Juan Capistrano, Fullerton, La Habra, Brea, Placentia, Orange, Ladera Ranch, San Clemente, Dana Point, Rancho Cordova, Fountain Valley, Mission Viejo, Aliso Viejo, Talega, Buena Park, Anaheim, La Palma, Cypress, Los Alamitos, Hermosa Beach, OC, Orange County, Villa Park, Irvine, Newport Beach, Santa Ana, Tustin, Corona Del Mar, Costa Mesa, Huntington Beach, Laguna Beach, Seal Beach, Newport Coast, Laguna Niguel, Anaheim Hills, Foothill Ranch, Trabuco Canyon, Coto De Caza, Dove Canyon, Silverado Canyon, Lake Forest, Laguna Hills, Dana Point, Garden Grove, Westminster, Laguna Woods, Yorba Linda, Stanton, Monarch Beach, San Juan Capistrano, Portola Hills, Balboa Beach, Rancho Santa Margarita, Belmont Shore, San Juan Capistrano, Fullerton, La Habra, Brea, Placentia, Orange, Ladera Ranch, San Clemente, Dana Point, Rancho Cordova, Fountain Valley, Mission Viejo, Aliso Viejo, Talega, Buena Park, Anaheim, La Palma, Cypress, Los Alamitos, Hermosa Beach, OC, Orange County, Villa Park, Irvine, Newport Beach, Santa Ana, Tustin, Corona Del Mar, Costa Mesa, Huntington Beach, Laguna Beach, Seal Beach, Newport Coast, Laguna Niguel, Anaheim Hills, Foothill Ranch, Trabuco Canyon, Coto De Caza, Dove Canyon, Silverado Canyon, Lake Forest, Laguna Hills, Dana Point, Garden Grove, Westminster, Laguna Woods, Yorba Linda, Stanton, Monarch Beach, San Juan Capistrano, Portola Hills, Balboa Beach, Rancho Santa Margarita, Belmont Shore, San Juan Capistrano, Fullerton, La Habra, Brea, Placentia, Orange, Ladera Ranch, San Clemente, Dana Point, Rancho Cordova, Fountain Valley, Mission Viejo, Aliso Viejo, Talega, Buena Park, Anaheim, La Palma, Cypress, Los Alamitos, Hermosa Beach, OC, Orange County, Villa Park, Irvine, Newport Beach, Santa Ana, Tustin, Corona Del Mar, Costa Mesa, Huntington Beach, Laguna Beach, Seal Beach, Newport Coast, Laguna Niguel, Anaheim Hills, Foothill Ranch, Trabuco Canyon, Coto De Caza, Dove Canyon, Silverado Canyon, Lake Forest, Laguna Hills, Dana Point, Garden Grove, Westminster, Laguna Woods, Yorba Linda, Stanton, Monarch Beach, San Juan Capistrano, Portola Hills, Balboa Beach, Rancho Santa Margarita, Belmont Shore, San Juan Capistrano, Fullerton, La Habra, Brea, Placentia, Orange, Ladera Ranch, San Clemente, Dana Point, Rancho Cordova, Fountain Valley, Mission Viejo, Aliso Viejo, Talega, Buena Park, Anaheim, La Palma, Cypress, Los Alamitos, Hermosa Beach, OC, Orange County, Villa Park, Irvine, Newport Beach, Santa Ana, Tustin, Corona Del Mar, Costa Mesa, Huntington Beach, Laguna Beach, Seal Beach, Newport Coast, Laguna Niguel, Anaheim Hills, Foothill Ranch, Trabuco Canyon, Coto De Caza, Dove Canyon, Silverado Canyon, Lake Forest, Laguna Hills, Dana Point, Garden Grove, Westminster, Laguna Woods, Yorba Linda, Stanton, Monarch Beach, San Juan Capistrano, Portola Hills, Balboa Beach, Rancho Santa Margarita, Belmont Shore, San Juan Capistrano, Fullerton, La Habra, Brea, Placentia, Orange, Ladera Ranch, San Clemente, Dana Point, Rancho Cordova, Fountain Valley, Mission Viejo, Aliso Viejo, Talega, Buena Park, Anaheim, La Palma, Cypress, Los Alamitos, Hermosa Beach, OC, Orange County, Villa Park, Irvine, Newport Beach, Santa Ana, Tustin, Corona Del Mar, Costa Mesa, Huntington Beach, Laguna Beach, Seal Beach, Newport Coast, Laguna Niguel, Anaheim Hills, Foothill Ranch, Trabuco Canyon, Coto De Caza, Dove Canyon, Silverado Canyon, Lake Forest, Laguna Hills, Dana Point, Garden Grove, Westminster, Laguna Woods, Yorba Linda, Stanton, Monarch Beach, San Juan Capistrano, Portola Hills, Balboa Beach, Rancho Santa Margarita, Belmont Shore, San Juan Capistrano, Fullerton, La Habra, Brea, Placentia, Orange, Ladera Ranch, San Clemente, Dana Point, Rancho Cordova, Fountain Valley, Mission Viejo, Aliso Viejo, Talega, Buena Park, Anaheim, La Palma, Cypress, Los Alamitos, Hermosa Beach, OC, Orange County, Villa Park, Irvine, Newport Beach, Santa Ana, Tustin, Corona Del Mar, Costa Mesa, Huntington Beach, Laguna Beach, Seal Beach, Newport Coast, Laguna Niguel, Anaheim Hills, Foothill Ranch, Trabuco Canyon, Coto De Caza, Dove Canyon, Silverado Canyon, Lake Forest, Laguna Hills, Dana Point, Garden Grove, Westminster, Laguna Woods, Yorba Linda, Stanton, Monarch Beach, San Juan Capistrano, Portola Hills, Balboa Beach, Rancho Santa Margarita, Belmont Shore, San Juan Capistrano, Fullerton, La Habra, Brea, Placentia, Orange, Ladera Ranch, San Clemente, Dana Point, Rancho Cordova, Fountain Valley, Mission Viejo, Aliso Viejo, Talega, Buena Park, Anaheim, La Palma, Cypress, Los Alamitos, Hermosa Beach, OC, Orange County, Villa Park, Irvine, Newport Beach, Santa Ana, Tustin, Corona Del Mar, Costa Mesa, Huntington Beach, Laguna Beach, Seal Beach, Newport Coast, Laguna Niguel, Anaheim Hills, Foothill Ranch, Trabuco Canyon, Coto De Caza, Dove Canyon, Silverado Canyon, Lake Forest, Laguna Hills, Dana Point, Garden Grove, Westminster, Laguna Woods, Yorba Linda, Stanton, Monarch Beach, San Juan Capistrano, Portola Hills, Balboa Beach, Rancho Santa Margarita, Belmont Shore, San Juan Capistrano, Fullerton, La Habra, Brea, Placentia, Orange, Ladera Ranch, San Clemente, Dana Point, Rancho Cordova, Fountain Valley, Mission Viejo, Aliso Viejo, Talega, Buena Park, Anaheim, La Palma, Cypress, Los Alamitos, Hermosa Beach, OC, Orange County, Villa Park, Irvine, Newport Beach, Santa Ana, Tustin, Corona Del Mar, Costa Mesa, Huntington Beach, Laguna Beach, Seal Beach, Newport Coast, Laguna Niguel, Anaheim Hills, Foothill Ranch, Trabuco Canyon, Coto De Caza, Dove Canyon, Silverado Canyon, Lake Forest, Laguna Hills, Dana Point, Garden Grove, Westminster, Laguna Woods, Yorba Linda, Stanton, Monarch Beach, San Juan Capistrano, Portola Hills, Balboa Beach, Rancho Santa Margarita, Belmont Shore, San Juan Capistrano, Fullerton, La Habra, Brea, Placentia, Orange, Ladera Ranch, San Clemente, Dana Point, Rancho Cordova, Fountain Valley, Mission Viejo, Aliso Viejo, Talega, Buena Park, Anaheim, La Palma, Cypress, Los Alamitos, Hermosa Beach, OC, Orange County, Villa Park, Irvine, Newport Beach, Santa Ana, Tustin, Corona Del Mar, Costa Mesa, Huntington Beach, Laguna Beach, Seal Beach, Newport Coast, Laguna Niguel, Anaheim Hills, Foothill Ranch, Trabuco Canyon, Coto De Caza, Dove Canyon, Silverado Canyon, Lake Forest, Laguna Hills, Dana Point, Garden Grove, Westminster, Laguna Woods, Yorba Linda, Stanton, Monarch Beach, San Juan Capistrano, Portola Hills, Balboa Beach, Rancho Santa Margarita, Belmont Shore, San Juan Capistrano, Fullerton, La Habra, Brea, Placentia, Orange, Ladera Ranch, San Clemente, Dana Point, Rancho Cordova, Fountain Valley, Mission Viejo, Aliso Viejo, Talega, Buena Park, Anaheim, La Palma, Cypress, Los Alamitos, Hermosa Beach, OC, Orange County, Villa Park, Irvine, Newport Beach, Santa Ana, Tustin, Corona Del Mar, Costa Mesa, Huntington Beach, Laguna Beach, Seal Beach, Newport Coast, Laguna Niguel, Anaheim Hills, Foothill Ranch, Trabuco Canyon, Coto De Caza, Dove Canyon, Silverado Canyon, Lake Forest, Laguna Hills, Dana Point, Garden Grove, Westminster, Laguna Woods, Yorba Linda, Stanton, Monarch Beach, San Juan Capistrano, Portola Hills, Balboa Beach, Rancho Santa Margarita, Belmont Shore, San Juan Capistrano, Fullerton, La Habra, Brea, Placentia, Orange, Ladera Ranch, San Clemente, Dana Point, Rancho Cordova, Fountain Valley, Mission Viejo, Aliso Viejo, Talega, Buena Park, Anaheim, La Palma, Cypress, Los Alamitos, Hermosa Beach, OC, Orange County, Villa Park, Irvine, Newport Beach, Santa Ana, Tustin, Corona Del Mar, Costa Mesa, Huntington Beach, Laguna Beach, Seal Beach, Newport Coast, Laguna Niguel, Anaheim Hills, Foothill Ranch, Trabuco Canyon, Coto De Caza, Dove Canyon, Silverado Canyon, Lake Forest, Laguna Hills, Dana Point, Garden Grove, Westminster, Laguna Woods, Yorba Linda, Stanton, Monarch Beach, San Juan Capistrano, Portola Hills, Balboa Beach, Rancho Santa Margarita, Belmont Shore, San Juan Capistrano, Fullerton, La Habra, Brea, Placentia, Orange, Ladera Ranch, San Clemente, Dana Point, Rancho Cordova, Fountain Valley, Mission Viejo, Aliso Viejo, Talega, Buena Park, Anaheim, La Palma, Cypress, Los Alamitos, Hermosa Beach, OC, Orange County, Villa Park, Irvine, Newport Beach, Santa Ana, Tustin, Corona Del Mar, Costa Mesa, Huntington Beach, Laguna Beach, Seal Beach, Newport Coast, Laguna Niguel, Anaheim Hills, Foothill Ranch, Trabuco Canyon, Coto De Caza, Dove Canyon, Silverado Canyon, Lake Forest, Laguna Hills, Dana Point, Garden Grove, Westminster, Laguna Woods, Yorba Linda, Stanton, Monarch Beach, San Juan Capistrano, Portola Hills, Balboa Beach, Rancho Santa Margarita, Belmont Shore, San Juan Capistrano, Fullerton, La Habra, Brea, Placentia, Orange, Ladera Ranch, San Clemente, Dana Point, Rancho Cordova, Fountain Valley, Mission Viejo, Aliso Viejo, Talega, Buena Park, Anaheim, La Palma, Cypress, Los Alamitos, Hermosa Beach, OC, Orange County, Villa Park, Irvine, Newport Beach, Santa Ana, Tustin, Corona Del Mar, Costa Mesa, Huntington Beach, Laguna Beach, Seal Beach, Newport Coast, Laguna Niguel, Anaheim Hills, Foothill Ranch, Trabuco Canyon, Coto De Caza, Dove Canyon, Silverado Canyon, Lake Forest, Laguna Hills, Dana Point, Garden Grove, Westminster, Laguna Woods, Yorba Linda, Stanton, Monarch Beach, San Juan Capistrano, Portola Hills, Balboa Beach, Rancho Santa Margarita, Belmont Shore, San Juan Capistrano, Fullerton, La Habra, Brea, Placentia, Orange, Ladera Ranch, San Clemente, Dana Point, Rancho Cordova, Fountain Valley, Mission Viejo, Aliso Viejo, Talega, Buena Park, Anaheim, La Palma, Cypress, Los Alamitos, Hermosa Beach, OC, Orange County, Villa Park, Irvine, Newport Beach, Santa Ana, Tustin, Corona Del Mar, Costa Mesa, Huntington Beach, Laguna Beach, Seal Beach, Newport Coast, Laguna Niguel, Anaheim Hills, Foothill Ranch, Trabuco Canyon, Coto De Caza, Dove Canyon, Silverado Canyon, Lake Forest, Laguna Hills, Dana Point, Garden Grove, Westminster, Laguna Woods, Yorba Linda, Stanton, Monarch Beach, San Juan Capistrano, Portola Hills, Balboa Beach, Rancho Santa Margarita, Belmont Shore, San Juan Capistrano, Fullerton, La Habra, Brea, Placentia, Orange, Ladera Ranch, San Clemente, Dana Point, Rancho Cordova, Fountain Valley, Mission Viejo, Aliso Viejo, Talega, Buena Park, Anaheim, La Palma, Cypress, Los Alamitos, Hermosa Beach, OC, Orange County, Villa Park, Irvine, Newport Beach, Santa Ana, Tustin, Corona Del Mar, Costa Mesa, Huntington Beach, Laguna Beach, Seal Beach, Newport Coast, Laguna Niguel, Anaheim Hills, Foothill Ranch, Trabuco Canyon, Coto De Caza, Dove Canyon, Silverado Canyon, Lake Forest, Laguna Hills, Dana Point, Garden Grove, Westminster, Laguna Woods, Yorba Linda, Stanton, Monarch Beach, San Juan Capistrano, Portola Hills, Balboa Beach, Rancho Santa Margarita, Belmont Shore, San Juan Capistrano, Fullerton, La Habra, Brea, Placentia, Orange, Ladera Ranch, San Clemente, Dana Point, Rancho Cordova, Fountain Valley, Mission Viejo, Aliso Viejo, Talega, Buena Park, Anaheim, La Palma, Cypress, Los Alamitos, Hermosa Beach, OC, Orange County, Villa Park, Irvine, Newport Beach, Santa Ana, Tustin, Corona Del Mar, Costa Mesa, Huntington Beach, Laguna Beach, Seal Beach, Newport Coast, Laguna Niguel, Anaheim Hills, Foothill Ranch, Trabuco Canyon, Coto De Caza, Dove Canyon, Silverado Canyon, Lake Forest, Laguna Hills, Dana Point, Garden Grove, Westminster, Laguna Woods, Yorba Linda, Stanton, Monarch Beach, San Juan Capistrano, Portola Hills, Balboa Beach, Rancho Santa Margarita, Belmont Shore, San Juan Capistrano, Fullerton, La Habra, Brea, Placentia, Orange, Ladera Ranch, San Clemente, Dana Point, Rancho Cordova, Fountain Valley, Mission Viejo, Aliso Viejo, Talega, Buena Park, Anaheim, La Palma, Cypress, Los Alamitos, Hermosa Beach, .



oc, djs, orange county, djs, san diego, disc jockeys, wedding djs, palm springs, corporate, event, entertainment, santa barbara, wedding, officiants, minister, pastor, la, djs, deejays, ie, inland empire, wedding disc jockeys, la quinta, la jolla, camarillo, montecito, ventura, ojai, palm desert, oceanside, rancho santa fe, delmar, escondido, wedding, ceremonies, facilities, venues, locations, halls, churches, vista, rancho santa margarita, arcadia, san gabriel, alhambra, chino hills, irvine, santa ana, orange, santa monica, costa mesa, huntington beach, seal beach, manhattan beach, redondo beach, marina del rey, corona del mar, coronado, tying the knot, wedding entertainment, belair, bel air, beverly hills, mission hills, holmby hills, bradbury, sierra madre, san dimas, glendora, monarch beach, laguna niguel, laguna beach, ocean beach, pacific beach, solana beach, hermosa beach, sunset beach, pasadena, burbank, north hollywood, palm desert, 29 palms, indian wells, cathedral city, desert hot springs, henderson, westside, southbay, mission bay, west la, west los angeles, anaheim hills, norco, tustin, monrovia, brentwood, newport beach, carpenteria, carlsbad, wine country, winery wedding, temecula, murrietta, murietta hot springs, oc, djs, orange county, djs, san diego, disc jockeys, wedding djs, palm springs, corporate, event, entertainment, santa barbara, wedding, officiants, minister, pastor, la, djs, deejays, ie, inland empire, wedding disc jockeys, la quinta, la jolla, camarillo, montecito, ventura, ojai, palm desert, oceanside, rancho santa fe, delmar, escondido, wedding, ceremonies, facilities, venues, locations, halls, churches, vista, rancho santa margarita, arcadia, san gabriel, alhambra, chino hills, irvine, santa ana, orange, santa monica, costa mesa, huntington beach, seal beach, manhattan beach, redondo beach, marina del rey, corona del mar, coronado, tying the knot, wedding entertainment, belair, bel air, beverly hills, mission hills, holmby hills, bradbury, sierra madre, san dimas, glendora, monarch beach, laguna niguel, laguna beach, ocean beach, pacific beach, solana beach, hermosa beach, sunset beach, pasadena, burbank, north hollywood, palm desert, 29 palms, indian wells, cathedral city, desert hot springs, henderson, westside, southbay, mission bay, west la, west los angeles, anaheim hills, norco, tustin, monrovia, brentwood, newport beach, carpenteria, carlsbad, wine country, winery wedding, temecula, murrietta, murietta hot springs, oc, djs, orange county, djs, san diego, disc jockeys, wedding djs, palm springs, corporate, event, entertainment, santa barbara, wedding, officiants, minister, pastor, la, djs, deejays, ie, inland empire, wedding disc jockeys, la quinta, la jolla, camarillo, montecito, ventura, ojai, palm desert, oceanside, rancho santa fe, delmar, escondido, wedding, ceremonies, facilities, venues, locations, halls, churches, vista, rancho santa margarita, arcadia, san gabriel, alhambra, chino hills, irvine, santa ana, orange, santa monica, costa mesa, huntington beach, seal beach, manhattan beach, redondo beach, marina del rey, corona del mar, coronado, tying the knot, wedding entertainment, belair, bel air, beverly hills, mission hills, holmby hills, bradbury, sierra madre, san dimas, glendora, monarch beach, laguna niguel, laguna beach, ocean beach, pacific beach, solana beach, hermosa beach, sunset beach, pasadena, burbank, north hollywood, palm desert, 29 palms, indian wells, cathedral city, desert hot springs, henderson, westside, southbay, mission bay, west la, west los angeles, anaheim hills, norco, tustin, monrovia, brentwood, newport beach, carpenteria, carlsbad, wine country, winery wedding, temecula, murrietta, murietta hot springs, oc, djs, orange county, djs, san diego, disc jockeys, wedding djs, palm springs, corporate, event, entertainment, santa barbara, wedding, officiants, minister, pastor, la, djs, deejays, ie, inland empire, wedding disc jockeys, la quinta, la jolla, camarillo, montecito, ventura, ojai, palm desert, oceanside, rancho santa fe, delmar, escondido, wedding, ceremonies, facilities, venues, locations, halls, churches, vista, rancho santa margarita, arcadia, san gabriel, alhambra, chino hills, irvine, santa ana, orange, santa monica, costa mesa, huntington beach, seal beach, manhattan beach, redondo beach, marina del rey, corona del mar, coronado, tying the knot, wedding entertainment, belair, bel air, beverly hills, mission hills, holmby hills, bradbury, sierra madre, san dimas, glendora, monarch beach, laguna niguel, laguna beach, ocean beach, pacific beach, solana beach, hermosa beach, sunset beach, pasadena, burbank, north hollywood, palm desert, 29 palms, indian wells, cathedral city, desert hot springs, henderson, westside, southbay, mission bay, west la, west los angeles, anaheim hills, norco, tustin, monrovia, brentwood, newport beach, carpenteria, carlsbad, wine country, winery wedding, temecula, murrietta, murietta hot springs, oc, djs, orange county, djs, san diego, disc jockeys, wedding djs, palm springs, corporate, event, entertainment, santa barbara, wedding, officiants, minister, pastor, la, djs, deejays, ie, inland empire, wedding disc jockeys, la quinta, la jolla, camarillo, montecito, ventura, ojai, palm desert, oceanside, rancho santa fe, delmar, escondido, wedding, ceremonies, facilities, venues, locations, halls, churches, vista, rancho santa margarita, arcadia, san gabriel, alhambra, chino hills, irvine, santa ana, orange, santa monica, costa mesa, huntington beach, seal beach, manhattan beach, redondo beach, marina del rey, corona del mar, coronado, tying the knot, wedding entertainment, belair, bel air, beverly hills, mission hills, holmby hills, bradbury, sierra madre, san dimas, glendora, monarch beach, laguna niguel, laguna beach, ocean beach, pacific beach, solana beach, hermosa beach, sunset beach, pasadena, burbank, north hollywood, palm desert, 29 palms, indian wells, cathedral city, desert hot springs, henderson, westside, southbay, mission bay, west la, west los angeles, anaheim hills, norco, tustin, monrovia, brentwood, newport beach, carpenteria, carlsbad, wine country, winery wedding, temecula, murrietta, murietta hot springs, oc, djs, orange county, djs, san diego, disc jockeys, wedding djs, palm springs, corporate, event, entertainment, santa barbara, wedding, officiants, minister, pastor, la, djs, deejays, ie, inland empire, wedding disc jockeys, la quinta, la jolla, camarillo, montecito, ventura, ojai, palm desert, oceanside, rancho santa fe, delmar, escondido, wedding, ceremonies, facilities, venues, locations, halls, churches, vista, rancho santa margarita, arcadia, san gabriel, alhambra, chino hills, irvine, santa ana, orange, santa monica, costa mesa, huntington beach, seal beach, manhattan beach, redondo beach, marina del rey, corona del mar, coronado, tying the knot, wedding entertainment, belair, bel air, beverly hills, mission hills, holmby hills, bradbury, sierra madre, san dimas, glendora, monarch beach, laguna niguel, laguna beach, ocean beach, pacific beach, solana beach, hermosa beach, sunset beach, pasadena, burbank, north hollywood, palm desert, 29 palms, indian wells, cathedral city, desert hot springs, henderson, westside, southbay, mission bay, west la, west los angeles, anaheim hills, norco, tustin, monrovia, brentwood, newport beach, carpenteria, carlsbad, wine country, winery wedding, temecula, murrietta, murietta hot springs, oc, djs, orange county, djs, san diego, disc jockeys, wedding djs, palm springs, corporate, event, entertainment, santa barbara, wedding, officiants, minister, pastor, la, djs, deejays, ie, inland empire, wedding disc jockeys, la quinta, la jolla, camarillo, montecito, ventura, ojai, palm desert, oceanside, rancho santa fe, delmar, escondido, wedding, ceremonies, facilities, venues, locations, halls, churches, vista, rancho santa margarita, arcadia, san gabriel, alhambra, chino hills, irvine, santa ana, orange, santa monica, costa mesa, huntington beach, seal beach, manhattan beach, redondo beach, marina del rey, corona del mar, coronado, tying the knot, wedding entertainment, belair, bel air, beverly hills, mission hills, holmby hills, bradbury, sierra madre, san dimas, glendora, monarch beach, laguna niguel, laguna beach, ocean beach, pacific beach, solana beach, hermosa beach, sunset beach, pasadena, burbank, north hollywood, palm desert, 29 palms, indian wells, cathedral city, desert hot springs, henderson, westside, southbay, mission bay, west la, west los angeles, anaheim hills, norco, tustin, monrovia, brentwood, newport beach, carpenteria, carlsbad, wine country, winery wedding, temecula, murrietta, murietta hot springs, oc, djs, orange county, djs, san diego, disc jockeys, wedding djs, palm springs, corporate, event, entertainment, santa barbara, wedding, officiants, minister, pastor, la, djs, deejays, ie, inland empire, wedding disc jockeys, la quinta, la jolla, camarillo, montecito, ventura, ojai, palm desert, oceanside, rancho santa fe, delmar, escondido, wedding, ceremonies, facilities, venues, locations, halls, churches, vista, rancho santa margarita, arcadia, san gabriel, alhambra, chino hills, irvine, santa ana, orange, santa monica, costa mesa, huntington beach, seal beach, manhattan beach, redondo beach, marina del rey, corona del mar, coronado, tying the knot, wedding entertainment, belair, bel air, beverly hills, mission hills, holmby hills, bradbury, sierra madre, san dimas, glendora, monarch beach, laguna niguel, laguna beach, ocean beach, pacific beach, solana beach, hermosa beach, sunset beach, pasadena, burbank, north hollywood, palm desert, 29 palms, indian wells, cathedral city, desert hot springs, henderson, westside, southbay, mission bay, west la, west los angeles, anaheim hills, norco, tustin, monrovia, brentwood, newport beach, carpenteria, carlsbad, wine country, winery wedding, temecula, murrietta, murietta hot springs, oc, djs, orange county, djs, san diego, disc jockeys, wedding djs, palm springs, corporate, event, entertainment, santa barbara, wedding, officiants, minister, pastor, la, djs, deejays, ie, inland empire, wedding disc jockeys, la quinta, la jolla, camarillo, montecito, ventura, ojai, palm desert, oceanside, rancho santa fe, delmar, escondido, wedding, ceremonies, facilities, venues, locations, halls, churches, vista, rancho santa margarita, arcadia, san gabriel, alhambra, chino hills, irvine, santa ana, orange, santa monica, costa mesa, huntington beach, seal beach, manhattan beach, redondo beach, marina del rey, corona del mar, coronado, tying the knot, wedding entertainment, belair, bel air, beverly hills, mission hills, holmby hills, bradbury, sierra madre, san dimas, glendora, monarch beach, laguna niguel, laguna beach, ocean beach, pacific beach, solana beach, hermosa beach, sunset beach, pasadena, burbank, north hollywood, palm desert, 29 palms, indian wells, cathedral city, desert hot springs, henderson, westside, southbay, mission bay, west la, west los angeles, anaheim hills, norco, tustin, monrovia, brentwood, newport beach, carpenteria, carlsbad, wine country, winery wedding, temecula, murrietta, murietta hot springs, oc, djs, orange county, djs, san diego, disc jockeys, wedding djs, palm springs, corporate, event, entertainment, santa barbara, wedding, officiants, minister, pastor, la, djs, deejays, ie, inland empire, wedding disc jockeys, la quinta, la jolla, camarillo, montecito, ventura, ojai, palm desert, oceanside, rancho santa fe, delmar, escondido, wedding, ceremonies, facilities, venues, locations, halls, churches, vista, rancho santa margarita, arcadia, san gabriel, alhambra, chino hills, irvine, santa ana, orange, santa monica, costa mesa, huntington beach, seal beach, manhattan beach, redondo beach, marina del rey, corona del mar, coronado, tying the knot, wedding entertainment, belair, bel air, beverly hills, mission hills, holmby hills, bradbury, sierra madre, san dimas, glendora, monarch beach, laguna niguel, laguna beach, ocean beach, pacific beach, solana beach, hermosa beach, sunset beach, pasadena, burbank, north hollywood, palm desert, 29 palms, indian wells, cathedral city, desert hot springs, henderson, westside, southbay, mission bay, west la, west los angeles, anaheim hills, norco, tustin, monrovia, brentwood, newport beach, carpenteria, carlsbad, wine country, winery wedding, temecula, murrietta, murietta hot springs, oc, djs, orange county, djs, san diego, disc jockeys, wedding djs, palm springs, corporate, event, entertainment, santa barbara, wedding, officiants, minister, pastor, la, djs, deejays, ie, inland empire, wedding disc jockeys, la quinta, la jolla, camarillo, montecito, ventura, ojai, palm desert, oceanside, rancho santa fe, delmar, escondido, wedding, ceremonies, facilities, venues, locations, halls, churches, vista, rancho santa margarita, arcadia, san gabriel, alhambra, chino hills, irvine, santa ana, orange, santa monica, costa mesa, huntington beach, seal beach, manhattan beach, redondo beach, marina del rey, corona del mar, coronado, tying the knot, wedding entertainment, belair, bel air, beverly hills, mission hills, holmby hills, bradbury, sierra madre, san dimas, glendora, monarch beach, laguna niguel, laguna beach, ocean beach, pacific beach, solana beach, hermosa beach, sunset beach, pasadena, burbank, north hollywood, palm desert, 29 palms, indian wells, cathedral city, desert hot springs, henderson, westside, southbay, mission bay, west la, west los angeles, anaheim hills, norco, tustin, monrovia, brentwood, newport beach, carpenteria, carlsbad, wine country, winery wedding, temecula, murrietta, murietta hot springs, oc, djs, orange county, djs, san diego, disc jockeys, wedding djs, palm springs, corporate, event, entertainment, santa barbara, wedding, officiants, minister, pastor, la, djs, deejays, ie, inland empire, wedding disc jockeys, la quinta, la jolla, camarillo, montecito, ventura, ojai, palm desert, oceanside, rancho santa fe, delmar, escondido, wedding, ceremonies, facilities, venues, locations, halls, churches, vista, rancho santa margarita, arcadia, san gabriel, alhambra, chino hills, irvine, santa ana, orange, santa monica, costa mesa, huntington beach, seal beach, manhattan beach, redondo beach, marina del rey, corona del mar, coronado, tying the knot, wedding entertainment, belair, bel air, beverly hills, mission hills, holmby hills, bradbury, sierra madre, san dimas, glendora, monarch beach, laguna niguel, laguna beach, ocean beach, pacific beach, solana beach, hermosa beach, sunset beach, pasadena, burbank, north hollywood, palm desert, 29 palms, indian wells, cathedral city, desert hot springs, henderson, westside, southbay, mission bay, west la, west los angeles, anaheim hills, norco, tustin, monrovia, brentwood, newport beach, carpenteria, carlsbad, wine country, winery wedding, temecula, murrietta, murietta hot springs, oc, djs, orange county, djs, san diego, disc jockeys, wedding djs, palm springs, corporate, event, entertainment, santa barbara, wedding, officiants, minister, pastor, la, djs, deejays, ie, inland empire, wedding disc jockeys, la quinta, la jolla, camarillo, montecito, ventura, ojai, palm desert, oceanside, rancho santa fe, delmar, escondido, wedding, ceremonies, facilities, venues, locations, halls, churches, vista, rancho santa margarita, arcadia, san gabriel, alhambra, chino hills, irvine, santa ana, orange, santa monica, costa mesa, huntington beach, seal beach, manhattan beach, redondo beach, marina del rey, corona del mar, coronado, tying the knot, wedding entertainment, belair, bel air, beverly hills, mission hills, holmby hills, bradbury, sierra madre, san dimas, glendora, monarch beach, laguna niguel, laguna beach, ocean beach, pacific beach, solana beach, hermosa beach, sunset beach, pasadena, burbank, north hollywood, palm desert, 29 palms, indian wells, cathedral city, desert hot springs, henderson, westside, southbay, mission bay, west la, west los angeles, anaheim hills, norco, tustin, monrovia, brentwood, newport beach, carpenteria, carlsbad, wine country, winery wedding, temecula, murrietta, murietta hot springs, oc, djs, orange county, djs, san diego, disc jockeys, wedding djs, palm springs, corporate, event, entertainment, santa barbara, wedding, officiants, minister, pastor, la, djs, deejays, ie, inland empire, wedding disc jockeys, la quinta, la jolla, camarillo, montecito, ventura, ojai, palm desert, oceanside, rancho santa fe, delmar, escondido, wedding, ceremonies, facilities, venues, locations, halls, churches, vista, rancho santa margarita, arcadia, san gabriel, alhambra, chino hills, irvine, santa ana, orange, santa monica, costa mesa, huntington beach, seal beach, manhattan beach, redondo beach, marina del rey, corona del mar, coronado, tying the knot, wedding entertainment, belair, bel air, beverly hills, mission hills, holmby hills, bradbury, sierra madre, san dimas, glendora, monarch beach, laguna niguel, laguna beach, ocean beach, pacific beach, solana beach, hermosa beach, sunset beach, pasadena, burbank, north hollywood, palm desert, 29 palms, indian wells, cathedral city, desert hot springs, henderson, westside, southbay, mission bay, west la, west los angeles, anaheim hills, norco, tustin, monrovia, brentwood, newport beach, carpenteria, carlsbad, wine country, winery wedding, temecula, murrietta, murietta hot springs, oc, djs, orange county, djs, san diego, disc jockeys, wedding djs, palm springs, corporate, event, entertainment, santa barbara, wedding, officiants, minister, pastor, la, djs, deejays, ie, inland empire, wedding disc jockeys, la quinta, la jolla, camarillo, montecito, ventura, ojai, palm desert, oceanside, rancho santa fe, delmar, escondido, wedding, ceremonies, facilities, venues, locations, halls, churches, vista, rancho santa margarita, arcadia, san gabriel, alhambra, chino hills, irvine, santa ana, orange, santa monica, costa mesa, huntington beach, seal beach, manhattan beach, redondo beach, marina del rey, corona del mar, coronado, tying the knot, wedding entertainment, belair, bel air, beverly hills, mission hills, holmby hills, bradbury, sierra madre, san dimas, glendora, monarch beach, laguna niguel, laguna beach, ocean beach, pacific beach, solana beach, hermosa beach, sunset beach, pasadena, burbank, north hollywood, palm desert, 29 palms, indian wells, cathedral city, desert hot springs, henderson, westside, southbay, mission bay, west la, west los angeles, anaheim hills, norco, tustin, monrovia, brentwood, newport beach, carpenteria, carlsbad, wine country, winery wedding, temecula, murrietta, murietta hot springs, oc, djs, orange county, djs, san diego, disc jockeys, wedding djs, palm springs, corporate, event, entertainment, santa barbara, wedding, officiants, minister, pastor, la, djs, deejays, ie, inland empire, wedding disc jockeys, la quinta, la jolla, camarillo, montecito, ventura, ojai, palm desert, oceanside, rancho santa fe, delmar, escondido, wedding, ceremonies, facilities, venues, locations, halls, churches, vista, rancho santa margarita, arcadia, san gabriel, alhambra, chino hills, irvine, santa ana, orange, santa monica, costa mesa, huntington beach, seal beach, manhattan beach, redondo beach, marina del rey, corona del mar, coronado, tying the knot, wedding entertainment, belair, bel air, beverly hills, mission hills, holmby hills, bradbury, sierra madre, san dimas, glendora, monarch beach, laguna niguel, laguna beach, ocean beach, pacific beach, solana beach, hermosa beach, sunset beach, pasadena, burbank, north hollywood, palm desert, 29 palms, indian wells, cathedral city, desert hot springs, henderson, westside, southbay, mission bay, west la, west los angeles, anaheim hills, norco, tustin, monrovia, brentwood, newport beach, carpenteria, carlsbad, wine country, winery wedding, temecula, murrietta, murietta hot springs, oc, djs, orange county, djs, san diego, disc jockeys, wedding djs, palm springs, corporate, event, entertainment, santa barbara, wedding, officiants, minister, pastor, la, djs, deejays, ie, inland empire, wedding disc jockeys, la quinta, la jolla, camarillo, montecito, ventura, ojai, palm desert, oceanside, rancho santa fe, delmar, escondido, wedding, ceremonies, facilities, venues, locations, halls, churches, vista, rancho santa margarita, arcadia, san gabriel, alhambra, chino hills, irvine, santa ana, orange, santa monica, costa mesa, huntington beach, seal beach, manhattan beach, redondo beach, marina del rey, corona del mar, coronado, tying the knot, wedding entertainment, belair, bel air, beverly hills, mission hills, holmby hills, bradbury, sierra madre, san dimas, glendora, monarch beach, laguna niguel, laguna beach, ocean beach, pacific beach, solana beach, hermosa beach, sunset beach, pasadena, burbank, north hollywood, palm desert, 29 palms, indian wells, cathedral city, desert hot springs, henderson, westside, southbay, mission bay, west la, west los angeles, anaheim hills, norco, tustin, monrovia, brentwood, newport beach, carpenteria, carlsbad, wine country, winery wedding, temecula, murrietta, murietta hot springs, oc, djs, orange county, djs, san diego, disc jockeys, wedding djs, palm springs, corporate, event, entertainment, santa barbara, wedding, officiants, minister, pastor, la, djs, deejays, ie, inland empire, wedding disc jockeys, la quinta, la jolla, camarillo, montecito, ventura, ojai, palm desert, oceanside, rancho santa fe, delmar, escondido, wedding, ceremonies, facilities, venues, locations, halls, churches, vista, rancho santa margarita, arcadia, san gabriel, alhambra, chino hills, irvine, santa ana, orange, santa monica, costa mesa, huntington beach, seal beach, manhattan beach, redondo beach, marina del rey, corona del mar, coronado, tying the knot, wedding entertainment, belair, bel air, beverly hills, mission hills, holmby hills, bradbury, sierra madre, san dimas, glendora, monarch beach, laguna niguel, laguna beach, ocean beach, pacific beach, solana beach, hermosa beach, sunset beach, pasadena, burbank, north hollywood, palm desert, 29 palms, indian wells, cathedral city, desert hot springs, henderson, westside, southbay, mission bay, west la, west los angeles, anaheim hills, norco, tustin, monrovia, brentwood, newport beach, carpenteria, carlsbad, wine country, winery wedding, temecula, murrietta, murietta hot springs, oc, djs, orange county, djs, san diego, disc jockeys, wedding djs, palm springs, corporate, event, entertainment, santa barbara, wedding, officiants, minister, pastor, la, djs, deejays, ie, inland empire, wedding disc jockeys, la quinta, la jolla, camarillo, montecito, ventura, ojai, palm desert, oceanside, rancho santa fe, delmar, escondido, wedding, ceremonies, facilities, venues, locations, halls, churches, vista, rancho santa margarita, arcadia, san gabriel, alhambra, chino hills, irvine, santa ana, orange, santa monica, costa mesa, huntington beach, seal beach, manhattan beach, redondo beach, marina del rey, corona del mar, coronado, tying the knot, wedding entertainment, belair, bel air, beverly hills, mission hills, holmby hills, bradbury, sierra madre, san dimas, glendora, monarch beach, laguna niguel, laguna beach, ocean beach, pacific beach, solana beach, hermosa beach, sunset beach, pasadena, burbank, north hollywood, palm desert, 29 palms, indian wells, cathedral city, desert hot springs, henderson, westside, southbay, mission bay, west la, west los angeles, anaheim hills, norco, tustin, monrovia, brentwood, newport beach, carpenteria, carlsbad, wine country, winery wedding, temecula, murrietta, murietta hot springs, oc, djs, orange county, djs, san diego, disc jockeys, wedding djs, palm springs, corporate, event, entertainment, santa barbara, wedding, officiants, minister, pastor, la, djs, deejays, ie, inland empire, wedding disc jockeys, la quinta, la jolla, camarillo, montecito, ventura, ojai, palm desert, oceanside, rancho santa fe, delmar, escondido, wedding, ceremonies, facilities, venues, locations, halls, churches, vista, rancho santa margarita, arcadia, san gabriel, alhambra, chino hills, irvine, santa ana, orange, santa monica, costa mesa, huntington beach, seal beach, manhattan beach, redondo beach, marina del rey, corona del mar, coronado, tying the knot, wedding entertainment, belair, bel air, beverly hills, mission hills, holmby hills, bradbury, sierra madre, san dimas, glendora, monarch beach, laguna niguel, laguna beach, ocean beach, pacific beach, solana beach, hermosa beach, sunset beach, pasadena, burbank, north hollywood, palm desert, 29 palms, indian wells, cathedral city, desert hot springs, henderson, westside, southbay, mission bay, west la, west los angeles, anaheim hills, norco, tustin, monrovia, brentwood, newport beach, carpenteria, carlsbad, wine country, winery wedding, temecula, murrietta, murietta hot springs, oc, djs, orange county, djs, san diego, disc jockeys, wedding djs, palm springs, corporate, event, entertainment, santa barbara, wedding, officiants, minister, pastor, la, djs, deejays, ie, inland empire, wedding disc jockeys, la quinta, la jolla, camarillo, montecito, ventura, ojai, palm desert, oceanside, rancho santa fe, delmar, escondido, wedding, ceremonies, facilities, venues, locations, halls, churches, vista, rancho santa margarita, arcadia, san gabriel, alhambra, chino hills, irvine, santa ana, orange, santa monica, costa mesa, huntington beach, seal beach, manhattan beach, redondo beach, marina del rey, corona del mar, coronado, tying the knot, wedding entertainment, belair, bel air, beverly hills, mission hills, holmby hills, bradbury, sierra madre, san dimas, glendora, monarch beach, laguna niguel, laguna beach, ocean beach, pacific beach, solana beach, hermosa beach, sunset beach, pasadena, burbank, north hollywood, palm desert, 29 palms, indian wells, cathedral city, desert hot springs, henderson, westside, southbay, mission bay, west la, west los angeles, anaheim hills, norco, tustin, monrovia, brentwood, newport beach, carpenteria, carlsbad, wine country, winery wedding, temecula, murrietta, murietta hot springs,


wedding djs, djs, disc jockeys, san diego, oc, la, palm springs, santa barbara, ventura, ie, las vegas, corporate, events, wedding djs, djs, disc jockeys, san diego, oc, la, palm springs, santa barbara, ventura, ie, las vegas, corporate, events, wedding djs, djs, disc jockeys, san diego, oc, la, palm springs, santa barbara, ventura, ie, las vegas, corporate, events, wedding djs, djs, disc jockeys, san diego, oc, la, palm springs, santa barbara, ventura, ie, las vegas, corporate, events, wedding djs, djs, disc jockeys, san diego, oc, la, palm springs, santa barbara, ventura, ie, las vegas, corporate, events, wedding djs, djs, disc jockeys, san diego, oc, la, palm springs, santa barbara, ventura, ie, las vegas, corporate, events, wedding djs, djs, disc jockeys, san diego, oc, la, palm springs, santa barbara, ventura, ie, las vegas, corporate, events, wedding djs, djs, disc jockeys, san diego, oc, la, palm springs, santa barbara, ventura, ie, las vegas, corporate, events, wedding djs, djs, disc jockeys, san diego, oc, la, palm springs, santa barbara, ventura, ie, las vegas, corporate, events, wedding djs, djs, disc jockeys, san diego, oc, la, palm springs, santa barbara, ventura, ie, las vegas, corporate, events, wedding djs, djs, disc jockeys, san diego, oc, la, palm springs, santa barbara, ventura, ie, las vegas, corporate, events, wedding djs, djs, disc jockeys, san diego, oc, la, palm springs, santa barbara, ventura, ie, las vegas, corporate, events,
oc, djs, orange county, djs, san diego, disc jockeys, wedding djs, palm springs, corporate, event, entertainment, santa barbara, wedding, officiants, minister, pastor, la, djs, deejays, ie, inland empire, wedding disc jockeys, la quinta, la jolla, camarillo, montecito, ventura, ojai, palm desert, oceanside, rancho santa fe, delmar, escondido, wedding, ceremonies, facilities, venues, locations, halls, churches, vista, rancho santa margarita, arcadia, san gabriel, alhambra, chino hills, irvine, santa ana, orange, santa monica, costa mesa, huntington beach, seal beach, manhattan beach, redondo beach, marina del rey, corona del mar, coronado, tying the knot, wedding entertainment, belair, bel air, beverly hills, mission hills, holmby hills, bradbury, sierra madre, san dimas, glendora, monarch beach, laguna niguel, laguna beach, ocean beach, pacific beach, solana beach, hermosa beach, sunset beach, pasadena, burbank, north hollywood, palm desert, 29 palms, indian wells, cathedral city, desert hot springs, henderson, westside, southbay, mission bay, west la, west los angeles, anaheim hills, norco, tustin, monrovia, brentwood, newport beach, carpenteria, carlsbad, wine country, winery wedding, temecula, murrietta, murietta hot springs, oc, djs, orange county, djs, san diego, disc jockeys, wedding djs, palm springs, corporate, event, entertainment, santa barbara, wedding, officiants, minister, pastor, la, djs, deejays, ie, inland empire, wedding disc jockeys, la quinta, la jolla, camarillo, montecito, ventura, ojai, palm desert, oceanside, rancho santa fe, delmar, escondido, wedding, ceremonies, facilities, venues, locations, halls, churches, vista, rancho santa margarita, arcadia, san gabriel, alhambra, chino hills, irvine, santa ana, orange, santa monica, costa mesa, huntington beach, seal beach, manhattan beach, redondo beach, marina del rey, corona del mar, coronado, tying the knot, wedding entertainment, belair, bel air, beverly hills, mission hills, holmby hills, bradbury, sierra madre, san dimas, glendora, monarch beach, laguna niguel, laguna beach, ocean beach, pacific beach, solana beach, hermosa beach, sunset beach, pasadena, burbank, north hollywood, palm desert, 29 palms, indian wells, cathedral city, desert hot springs, henderson, westside, southbay, mission bay, west la, west los angeles, anaheim hills, norco, tustin, monrovia, brentwood, newport beach, carpenteria, carlsbad, wine country, winery wedding, temecula, murrietta, murietta hot springs, oc, djs, orange county, djs, san diego, disc jockeys, wedding djs, palm springs, corporate, event, entertainment, santa barbara, wedding, officiants, minister, pastor, la, djs, deejays, ie, inland empire, wedding disc jockeys, la quinta, la jolla, camarillo, montecito, ventura, ojai, palm desert, oceanside, rancho santa fe, delmar, escondido, wedding, ceremonies, facilities, venues, locations, halls, churches, vista, rancho santa margarita, arcadia, san gabriel, alhambra, chino hills, irvine, santa ana, orange, santa monica, costa mesa, huntington beach, seal beach, manhattan beach, redondo beach, marina del rey, corona del mar, coronado, tying the knot, wedding entertainment, belair, bel air, beverly hills, mission hills, holmby hills, bradbury, sierra madre, san dimas, glendora, monarch beach, laguna niguel, laguna beach, ocean beach, pacific beach, solana beach, hermosa beach, sunset beach, pasadena, burbank, north hollywood, palm desert, 29 palms, indian wells, cathedral city, desert hot springs, henderson, westside, southbay, mission bay, west la, west los angeles, anaheim hills, norco, tustin, monrovia, brentwood, newport beach, carpenteria, carlsbad, wine country, winery wedding, temecula, murrietta, murietta hot springs, oc, djs, orange county, djs, san diego, disc jockeys, wedding djs, palm springs, corporate, event, entertainment, santa barbara, wedding, officiants, minister, pastor, la, djs, deejays, ie, inland empire, wedding disc jockeys, la quinta, la jolla, camarillo, montecito, ventura, ojai, palm desert, oceanside, rancho santa fe, delmar, escondido, wedding, ceremonies, facilities, venues, locations, halls, churches, vista, rancho santa margarita, arcadia, san gabriel, alhambra, chino hills, irvine, santa ana, orange, santa monica, costa mesa, huntington beach, seal beach, manhattan beach, redondo beach, marina del rey, corona del mar, coronado, tying the knot, wedding entertainment, belair, bel air, beverly hills, mission hills, holmby hills, bradbury, sierra madre, san dimas, glendora, monarch beach, laguna niguel, laguna beach, ocean beach, pacific beach, solana beach, hermosa beach, sunset beach, pasadena, burbank, north hollywood, palm desert, 29 palms, indian wells, cathedral city, desert hot springs, henderson, westside, southbay, mission bay, west la, west los angeles, anaheim hills, norco, tustin, monrovia, brentwood, newport beach, carpenteria, carlsbad, wine country, winery wedding, temecula, murrietta, murietta hot springs, oc, djs, orange county, djs, san diego, disc jockeys, wedding djs, palm springs, corporate, event, entertainment, santa barbara, wedding, officiants, minister, pastor, la, djs, deejays, ie, inland empire, wedding disc jockeys, la quinta, la jolla, camarillo, montecito, ventura, ojai, palm desert, oceanside, rancho santa fe, delmar, escondido, wedding, ceremonies, facilities, venues, locations, halls, churches, vista, rancho santa margarita, arcadia, san gabriel, alhambra, chino hills, irvine, santa ana, orange, santa monica, costa mesa, huntington beach, seal beach, manhattan beach, redondo beach, marina del rey, corona del mar, coronado, tying the knot, wedding entertainment, belair, bel air, beverly hills, mission hills, holmby hills, bradbury, sierra madre, san dimas, glendora, monarch beach, laguna niguel, laguna beach, ocean beach, pacific beach, solana beach, hermosa beach, sunset beach, pasadena, burbank, north hollywood, palm desert, 29 palms, indian wells, cathedral city, desert hot springs, henderson, westside, southbay, mission bay, west la, west los angeles, anaheim hills, norco, tustin, monrovia, brentwood, newport beach, carpenteria, carlsbad, wine country, winery wedding, temecula, murrietta, murietta hot springs, oc, djs, orange county, djs, san diego, disc jockeys, wedding djs, palm springs, corporate, event, entertainment, santa barbara, wedding, officiants, minister, pastor, la, djs, deejays, ie, inland empire, wedding disc jockeys, la quinta, la jolla, camarillo, montecito, ventura, ojai, palm desert, oceanside, rancho santa fe, delmar, escondido, wedding, ceremonies, facilities, venues, locations, halls, churches, vista, rancho santa margarita, arcadia, san gabriel, alhambra, chino hills, irvine, santa ana, orange, santa monica, costa mesa, huntington beach, seal beach, manhattan beach, redondo beach, marina del rey, corona del mar, coronado, tying the knot, wedding entertainment, belair, bel air, beverly hills, mission hills, holmby hills, bradbury, sierra madre, san dimas, glendora, monarch beach, laguna niguel, laguna beach, ocean beach, pacific beach, solana beach, hermosa beach, sunset beach, pasadena, burbank, north hollywood, palm desert, 29 palms, indian wells, cathedral city, desert hot springs, henderson, westside, southbay, mission bay, west la, west los angeles, anaheim hills, norco, tustin, monrovia, brentwood, newport beach, carpenteria, carlsbad, wine country, winery wedding, temecula, murrietta, murietta hot springs, oc, djs, orange county, djs, san diego, disc jockeys, wedding djs, palm springs, corporate, event, entertainment, santa barbara, wedding, officiants, minister, pastor, la, djs, deejays, ie, inland empire, wedding disc jockeys, la quinta, la jolla, camarillo, montecito, ventura, ojai, palm desert, oceanside, rancho santa fe, delmar, escondido, wedding, ceremonies, facilities, venues, locations, halls, churches, vista, rancho santa margarita, arcadia, san gabriel, alhambra, chino hills, irvine, santa ana, orange, santa monica, costa mesa, huntington beach, seal beach, manhattan beach, redondo beach, marina del rey, corona del mar, coronado, tying the knot, wedding entertainment, belair, bel air, beverly hills, mission hills, holmby hills, bradbury, sierra madre, san dimas, glendora, monarch beach, laguna niguel, laguna beach, ocean beach, pacific beach, solana beach, hermosa beach, sunset beach, pasadena, burbank, north hollywood, palm desert, 29 palms, indian wells, cathedral city, desert hot springs, henderson, westside, southbay, mission bay, west la, west los angeles, anaheim hills, norco, tustin, monrovia, brentwood, newport beach, carpenteria, carlsbad, wine country, winery wedding, temecula, murrietta, murietta hot springs, oc, djs, orange county, djs, san diego, disc jockeys, wedding djs, palm springs, corporate, event, entertainment, santa barbara, wedding, officiants, minister, pastor, la, djs, deejays, ie, inland empire, wedding disc jockeys, la quinta, la jolla, camarillo, montecito, ventura, ojai, palm desert, oceanside, rancho santa fe, delmar, escondido, wedding, ceremonies, facilities, venues, locations, halls, churches, vista, rancho santa margarita, arcadia, san gabriel, alhambra, chino hills, irvine, santa ana, orange, santa monica, costa mesa, huntington beach, seal beach, manhattan beach, redondo beach, marina del rey, corona del mar, coronado, tying the knot, wedding entertainment, belair, bel air, beverly hills, mission hills, holmby hills, bradbury, sierra madre, san dimas, glendora, monarch beach, laguna niguel, laguna beach, ocean beach, pacific beach, solana beach, hermosa beach, sunset beach, pasadena, burbank, north hollywood, palm desert, 29 palms, indian wells, cathedral city, desert hot springs, henderson, westside, southbay, mission bay, west la, west los angeles, anaheim hills, norco, tustin, monrovia, brentwood, newport beach, carpenteria, carlsbad, wine country, winery wedding, temecula, murrietta, murietta hot springs, oc, djs, orange county, djs, san diego, disc jockeys, wedding djs, palm springs, corporate, event, entertainment, santa barbara, wedding, officiants, minister, pastor, la, djs, deejays, ie, inland empire, wedding disc jockeys, la quinta, la jolla, camarillo, montecito, ventura, ojai, palm desert, oceanside, rancho santa fe, delmar, escondido, wedding, ceremonies, facilities, venues, locations, halls, churches, vista, rancho santa margarita, arcadia, san gabriel, alhambra, chino hills, irvine, santa ana, orange, santa monica, costa mesa, huntington beach, seal beach, manhattan beach, redondo beach, marina del rey, corona del mar, coronado, tying the knot, wedding entertainment, belair, bel air, beverly hills, mission hills, holmby hills, bradbury, sierra madre, san dimas, glendora, monarch beach, laguna niguel, laguna beach, ocean beach, pacific beach, solana beach, hermosa beach, sunset beach, pasadena, burbank, north hollywood, palm desert, 29 palms, indian wells, cathedral city, desert hot springs, henderson, westside, southbay, mission bay, west la, west los angeles, anaheim hills, norco, tustin, monrovia, brentwood, newport beach, carpenteria, carlsbad, wine country, winery wedding, temecula, murrietta, murietta hot springs, oc, djs, orange county, djs, san diego, disc jockeys, wedding djs, palm springs, corporate, event, entertainment, santa barbara, wedding, officiants, minister, pastor, la, djs, deejays, ie, inland empire, wedding disc jockeys, la quinta, la jolla, camarillo, montecito, ventura, ojai, palm desert, oceanside, rancho santa fe, delmar, escondido, wedding, ceremonies, facilities, venues, locations, halls, churches, vista, rancho santa margarita, arcadia, san gabriel, alhambra, chino hills, irvine, santa ana, orange, santa monica, costa mesa, huntington beach, seal beach, manhattan beach, redondo beach, marina del rey, corona del mar, coronado, tying the knot, wedding entertainment, belair, bel air, beverly hills, mission hills, holmby hills, bradbury, sierra madre, san dimas, glendora, monarch beach, laguna niguel, laguna beach, ocean beach, pacific beach, solana beach, hermosa beach, sunset beach, pasadena, burbank, north hollywood, palm desert, 29 palms, indian wells, cathedral city, desert hot springs, henderson, westside, southbay, mission bay, west la, west los angeles, anaheim hills, norco, tustin, monrovia, brentwood, newport beach, carpenteria, carlsbad, wine country, winery wedding, temecula, murrietta, murietta hot springs, oc, djs, orange county, djs, san diego, disc jockeys, wedding djs, palm springs, corporate, event, entertainment, santa barbara, wedding, officiants, minister, pastor, la, djs, deejays, ie, inland empire, wedding disc jockeys, la quinta, la jolla, camarillo, montecito, ventura, ojai, palm desert, oceanside, rancho santa fe, delmar, escondido, wedding, ceremonies, facilities, venues, locations, halls, churches, vista, rancho santa margarita, arcadia, san gabriel, alhambra, chino hills, irvine, santa ana, orange, santa monica, costa mesa, huntington beach, seal beach, manhattan beach, redondo beach, marina del rey, corona del mar, coronado, tying the knot, wedding entertainment, belair, bel air, beverly hills, mission hills, holmby hills, bradbury, sierra madre, san dimas, glendora, monarch beach, laguna niguel, laguna beach, ocean beach, pacific beach, solana beach, hermosa beach, sunset beach, pasadena, burbank, north hollywood, palm desert, 29 palms, indian wells, cathedral city, desert hot springs, henderson, westside, southbay, mission bay, west la, west los angeles, anaheim hills, norco, tustin, monrovia, brentwood, newport beach, carpenteria, carlsbad, wine country, winery wedding, temecula, murrietta, murietta hot springs, oc, djs, orange county, djs, san diego, disc jockeys, wedding djs, palm springs, corporate, event, entertainment, santa barbara, wedding, officiants, minister, pastor, la, djs, deejays, ie, inland empire, wedding disc jockeys, la quinta, la jolla, camarillo, montecito, ventura, ojai, palm desert, oceanside, rancho santa fe, delmar, escondido, wedding, ceremonies, facilities, venues, locations, halls, churches, vista, rancho santa margarita, arcadia, san gabriel, alhambra, chino hills, irvine, santa ana, orange, santa monica, costa mesa, huntington beach, seal beach, manhattan beach, redondo beach, marina del rey, corona del mar, coronado, tying the knot, wedding entertainment, belair, bel air, beverly hills, mission hills, holmby hills, bradbury, sierra madre, san dimas, glendora, monarch beach, laguna niguel, laguna beach, ocean beach, pacific beach, solana beach, hermosa beach, sunset beach, pasadena, burbank, north hollywood, palm desert, 29 palms, indian wells, cathedral city, desert hot springs, henderson, westside, southbay, mission bay, west la, west los angeles, anaheim hills, norco, tustin, monrovia, brentwood, newport beach, carpenteria, carlsbad, wine country, winery wedding, temecula, murrietta, murietta hot springs, oc, djs, orange county, djs, san diego, disc jockeys, wedding djs, palm springs, corporate, event, entertainment, santa barbara, wedding, officiants, minister, pastor, la, djs, deejays, ie, inland empire, wedding disc jockeys, la quinta, la jolla, camarillo, montecito, ventura, ojai, palm desert, oceanside, rancho santa fe, delmar, escondido, wedding, ceremonies, facilities, venues, locations, halls, churches, vista, rancho santa margarita, arcadia, san gabriel, alhambra, chino hills, irvine, santa ana, orange, santa monica, costa mesa, huntington beach, seal beach, manhattan beach, redondo beach, marina del rey, corona del mar, coronado, tying the knot, wedding entertainment, belair, bel air, beverly hills, mission hills, holmby hills, bradbury, sierra madre, san dimas, glendora, monarch beach, laguna niguel, laguna beach, ocean beach, pacific beach, solana beach, hermosa beach, sunset beach, pasadena, burbank, north hollywood, palm desert, 29 palms, indian wells, cathedral city, desert hot springs, henderson, westside, southbay, mission bay, west la, west los angeles, anaheim hills, norco, tustin, monrovia, brentwood, newport beach, carpenteria, carlsbad, wine country, winery wedding, temecula, murrietta, murietta hot springs, oc, djs, orange county, djs, san diego, disc jockeys, wedding djs, palm springs, corporate, event, entertainment, santa barbara, wedding, officiants, minister, pastor, la, djs, deejays, ie, inland empire, wedding disc jockeys, la quinta, la jolla, camarillo, montecito, ventura, ojai, palm desert, oceanside, rancho santa fe, delmar, escondido, wedding, ceremonies, facilities, venues, locations, halls, churches, vista, rancho santa margarita, arcadia, san gabriel, alhambra, chino hills, irvine, santa ana, orange, santa monica, costa mesa, huntington beach, seal beach, manhattan beach, redondo beach, marina del rey, corona del mar, coronado, tying the knot, wedding entertainment, belair, bel air, beverly hills, mission hills, holmby hills, bradbury, sierra madre, san dimas, glendora, monarch beach, laguna niguel, laguna beach, ocean beach, pacific beach, solana beach, hermosa beach, sunset beach, pasadena, burbank, north hollywood, palm desert, 29 palms, indian wells, cathedral city, desert hot springs, henderson, westside, southbay, mission bay, west la, west los angeles, anaheim hills, norco, tustin, monrovia, brentwood, newport beach, carpenteria, carlsbad, wine country, winery wedding, temecula, murrietta, murietta hot springs, oc, djs, orange county, djs, san diego, disc jockeys, wedding djs, palm springs, corporate, event, entertainment, santa barbara, wedding, officiants, minister, pastor, la, djs, deejays, ie, inland empire, wedding disc jockeys, la quinta, la jolla, camarillo, montecito, ventura, ojai, palm desert, oceanside, rancho santa fe, delmar, escondido, wedding, ceremonies, facilities, venues, locations, halls, churches, vista, rancho santa margarita, arcadia, san gabriel, alhambra, chino hills, irvine, santa ana, orange, santa monica, costa mesa, huntington beach, seal beach, manhattan beach, redondo beach, marina del rey, corona del mar, coronado, tying the knot, wedding entertainment, belair, bel air, beverly hills, mission hills, holmby hills, bradbury, sierra madre, san dimas, glendora, monarch beach, laguna niguel, laguna beach, ocean beach, pacific beach, solana beach, hermosa beach, sunset beach, pasadena, burbank, north hollywood, palm desert, 29 palms, indian wells, cathedral city, desert hot springs, henderson, westside, southbay, mission bay, west la, west los angeles, anaheim hills, norco, tustin, monrovia, brentwood, newport beach, carpenteria, carlsbad, wine country, winery wedding, temecula, murrietta, murietta hot springs, oc, djs, orange county, djs, san diego, disc jockeys, wedding djs, palm springs, corporate, event, entertainment, santa barbara, wedding, officiants, minister, pastor, la, djs, deejays, ie, inland empire, wedding disc jockeys, la quinta, la jolla, camarillo, montecito, ventura, ojai, palm desert, oceanside, rancho santa fe, delmar, escondido, wedding, ceremonies, facilities, venues, locations, halls, churches, vista, rancho santa margarita, arcadia, san gabriel, alhambra, chino hills, irvine, santa ana, orange, santa monica, costa mesa, huntington beach, seal beach, manhattan beach, redondo beach, marina del rey, corona del mar, coronado, tying the knot, wedding entertainment, belair, bel air, beverly hills, mission hills, holmby hills, bradbury, sierra madre, san dimas, glendora, monarch beach, laguna niguel, laguna beach, ocean beach, pacific beach, solana beach, hermosa beach, sunset beach, pasadena, burbank, north hollywood, palm desert, 29 palms, indian wells, cathedral city, desert hot springs, henderson, westside, southbay, mission bay, west la, west los angeles, anaheim hills, norco, tustin, monrovia, brentwood, newport beach, carpenteria, carlsbad, wine country, winery wedding, temecula, murrietta, murietta hot springs, oc, djs, orange county, djs, san diego, disc jockeys, wedding djs, palm springs, corporate, event, entertainment, santa barbara, wedding, officiants, minister, pastor, la, djs, deejays, ie, inland empire, wedding disc jockeys, la quinta, la jolla, camarillo, montecito, ventura, ojai, palm desert, oceanside, rancho santa fe, delmar, escondido, wedding, ceremonies, facilities, venues, locations, halls, churches, vista, rancho santa margarita, arcadia, san gabriel, alhambra, chino hills, irvine, santa ana, orange, santa monica, costa mesa, huntington beach, seal beach, manhattan beach, redondo beach, marina del rey, corona del mar, coronado, tying the knot, wedding entertainment, belair, bel air, beverly hills, mission hills, holmby hills, bradbury, sierra madre, san dimas, glendora, monarch beach, laguna niguel, laguna beach, ocean beach, pacific beach, solana beach, hermosa beach, sunset beach, pasadena, burbank, north hollywood, palm desert, 29 palms, indian wells, cathedral city, desert hot springs, henderson, westside, southbay, mission bay, west la, west los angeles, anaheim hills, norco, tustin, monrovia, brentwood, newport beach, carpenteria, carlsbad, wine country, winery wedding, temecula, murrietta, murietta hot springs, oc, djs, orange county, djs, san diego, disc jockeys, wedding djs, palm springs, corporate, event, entertainment, santa barbara, wedding, officiants, minister, pastor, la, djs, deejays, ie, inland empire, wedding disc jockeys, la quinta, la jolla, camarillo, montecito, ventura, ojai, palm desert, oceanside, rancho santa fe, delmar, escondido, wedding, ceremonies, facilities, venues, locations, halls, churches, vista, rancho santa margarita, arcadia, san gabriel, alhambra, chino hills, irvine, santa ana, orange, santa monica, costa mesa, huntington beach, seal beach, manhattan beach, redondo beach, marina del rey, corona del mar, coronado, tying the knot, wedding entertainment, belair, bel air, beverly hills, mission hills, holmby hills, bradbury, sierra madre, san dimas, glendora, monarch beach, laguna niguel, laguna beach, ocean beach, pacific beach, solana beach, hermosa beach, sunset beach, pasadena, burbank, north hollywood, palm desert, 29 palms, indian wells, cathedral city, desert hot springs, henderson, westside, southbay, mission bay, west la, west los angeles, anaheim hills, norco, tustin, monrovia, brentwood, newport beach, carpenteria, carlsbad, wine country, winery wedding, temecula, murrietta, murietta hot springs, oc, djs, orange county, djs, san diego, disc jockeys, wedding djs, palm springs, corporate, event, entertainment, santa barbara, wedding, officiants, minister, pastor, la, djs, deejays, ie, inland empire, wedding disc jockeys, la quinta, la jolla, camarillo, montecito, ventura, ojai, palm desert, oceanside, rancho santa fe, delmar, escondido, wedding, ceremonies, facilities, venues, locations, halls, churches, vista, rancho santa margarita, arcadia, san gabriel, alhambra, chino hills, irvine, santa ana, orange, santa monica, costa mesa, huntington beach, seal beach, manhattan beach, redondo beach, marina del rey, corona del mar, coronado, tying the knot, wedding entertainment, belair, bel air, beverly hills, mission hills, holmby hills, bradbury, sierra madre, san dimas, glendora, monarch beach, laguna niguel, laguna beach, ocean beach, pacific beach, solana beach, hermosa beach, sunset beach, pasadena, burbank, north hollywood, palm desert, 29 palms, indian wells, cathedral city, desert hot springs, henderson, westside, southbay, mission bay, west la, west los angeles, anaheim hills, norco, tustin, monrovia, brentwood, newport beach, carpenteria, carlsbad, wine country, winery wedding, temecula, murrietta, murietta hot springs, oc, djs, orange county, djs, san diego, disc jockeys, wedding djs, palm springs, corporate, event, entertainment, santa barbara, wedding, officiants, minister, pastor, la, djs, deejays, ie, inland empire, wedding disc jockeys, la quinta, la jolla, camarillo, montecito, ventura, ojai, palm desert, oceanside, rancho santa fe, delmar, escondido, wedding, ceremonies, facilities, venues, locations, halls, churches, vista, rancho santa margarita, arcadia, san gabriel, alhambra, chino hills, irvine, santa ana, orange, santa monica, costa mesa, huntington beach, seal beach, manhattan beach, redondo beach, marina del rey, corona del mar, coronado, tying the knot, wedding entertainment, belair, bel air, beverly hills, mission hills, holmby hills, bradbury, sierra madre, san dimas, glendora, monarch beach, laguna niguel, laguna beach, ocean beach, pacific beach, solana beach, hermosa beach, sunset beach, pasadena, burbank, north hollywood, palm desert, 29 palms, indian wells, cathedral city, desert hot springs, henderson, westside, southbay, mission bay, west la, west los angeles, anaheim hills, norco, tustin, monrovia, brentwood, newport beach, carpenteria, carlsbad, wine country,ry wedding, temecula, murrietta,etta hot springs,